Choose Your Own Adventure
Bring 2 or more friends
Choose or suggest a project
Schedule a class/classes based on what works for you and the complexity of the project
Click the button below to start planning your Sewing Adventure!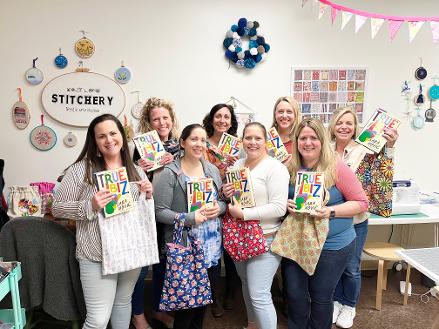 Quilt Block of the Month
Mug Rug
November 4
1-2:30pm
Make a mini quilt, start to finish. Use a block you've already constructed to make a pot holder, or use small leftover pieces from past BOM classes to make an oversized coaster that's perfect for a mug and a treat.
Batting and black or white binding will be provided, please bring small pieces of fabric for the top and backing. This would be a great project for using the hexi EPP flowers we made last year!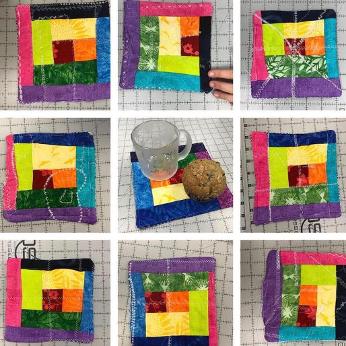 Getting to Know Your Sewing Machine
Tuesday
6:30-8pm
October 17
$35
Learn everything you need to know to safely and confidently use a sewing machine in this introductory class! All materials will be provided to make a simple project. No experience or machine necessary, use one of the 8 in-house Brother sewing machines. All principles learned in class will apply to any make/model machine that you may have at home. Completion of this class qualifies you to sign up and attend any Stitchery sewing class on the schedule!
Private lessons
Please email Karen directly if you would like to schedule private lessons.