This class is for those 11+ who have been sewing at Stitchery for at least a year.
Also now open to those 12+ who are brand new to sewing. These newer students will work through a set of foundation-building projects first, then choose their own projects.
Students bring their own project and materials to this class, and have the freedom to work on any project that interests them. You must have a planning session with Karen before starting a class, even if you've attended Teen Sewing before. You are welcome to make whatever project is being sewn in the after school classes, or even something from summer camp. But, we need to know that before classes start so that patterns are printed and ready to go for you.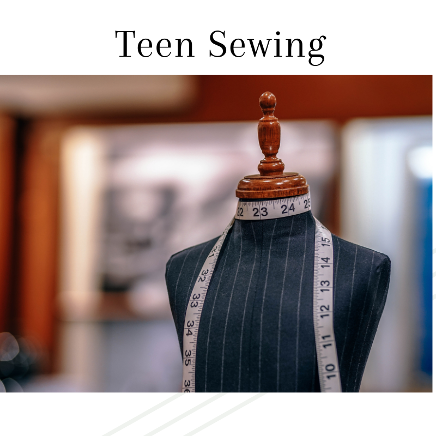 Monday
5-6:30pm
September 12, 19, 26 (no class Labor Day)
Wednesday
5-6:30pm
September 7, 14, 21, 28
Thursday
5-6:30pm
September 8, 15, 22, 29
Saturday
10:30am-12pm
September 10, 17, 24, October 1