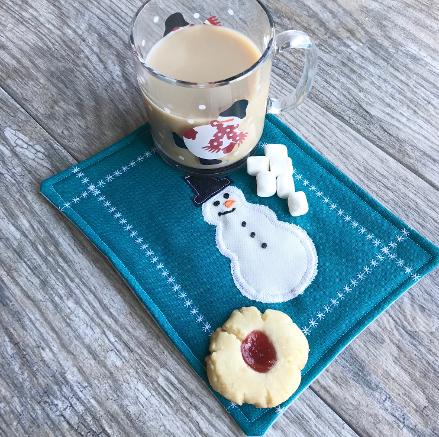 During February kids classes, students will sew a Mug Rug (an oversized coaster that's big enough for a mug of cocoa and a treat). They will also learn to sew paper both by hand and with the sewing machine to make cards and other artwork. All materials will be provided for these projects.
Next session starts February 6, registration opens the week of January 30.
If you have never taken a sewing machine class at Stitchery before, an introductory private lesson is mandatory before joining a class (private lessons are $40/hour and can be scheduled at your convenience). Open to anyone age 7+.
Tuesdays
4-5:15pm
February 7, 14, 28, March 7 [date change!]
Fridays
4-5:15pm
February 10, 17, March 3, 10 [date change!!]
SATURDAYS
9-10:15am
February 11, 18, March 4, 11 [date change!!]