Why should the kids have all the fun this summer??
Join us for one or as many evenings as you can of Summer Camp!! Complete a project each class that has a summer camp vibe. Bring your creativity and a sense of fun and leave with a project worth writing home about.
Espadrille Shoe-Making Class
Sunday June 12, 10am-4pm
$45
Make your very own pair of espadrille shoes in this day-long workshop! Purchase a kit of supplies in your size from A Happy Stitch ($38-56 depending on fabric selection), and then Karen will show you how to use the machines and hand stitching to craft a pair of beautiful shoes perfect for the summertime. She will even share tips for inserting a bit of elastic at the back to make the perfect fit.
The "I Got It Kit!" has everything you need except the fabric for $38.50 if you'd like to bring your own fabric, whereas the "Starter Kits" for $54-56 include designer fabric in a range of options from Jen Hewitt or Katie Kortman.
Purchase kit here: ahappystitch | Etsy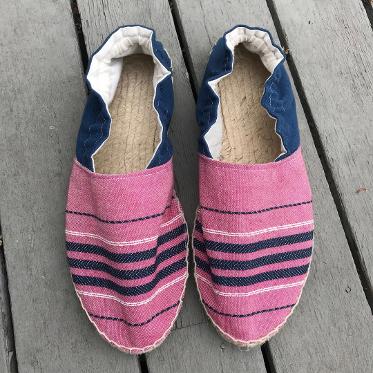 Rope Bowl
6/23 [SOLD OUT]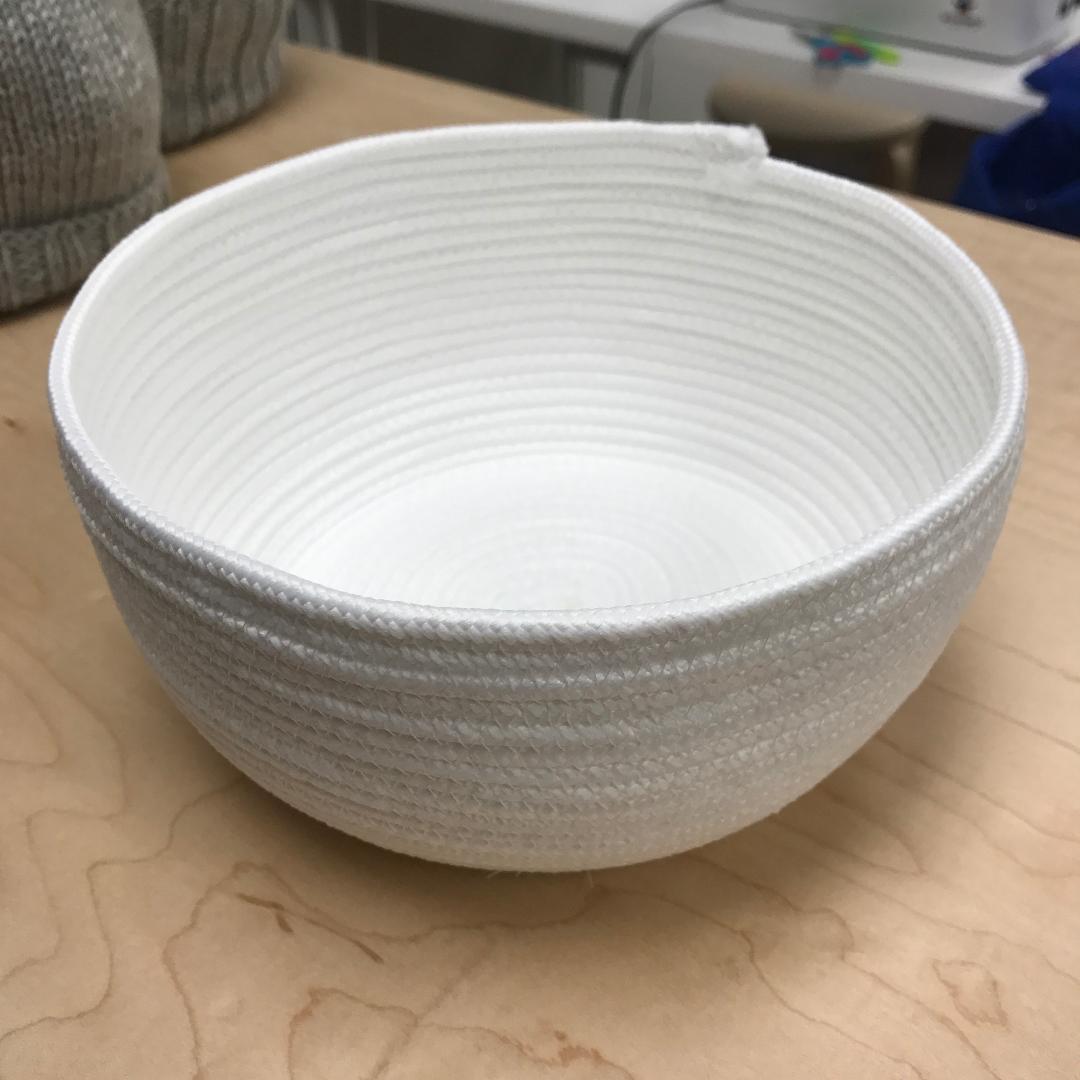 Seaglass art with fabric
7/21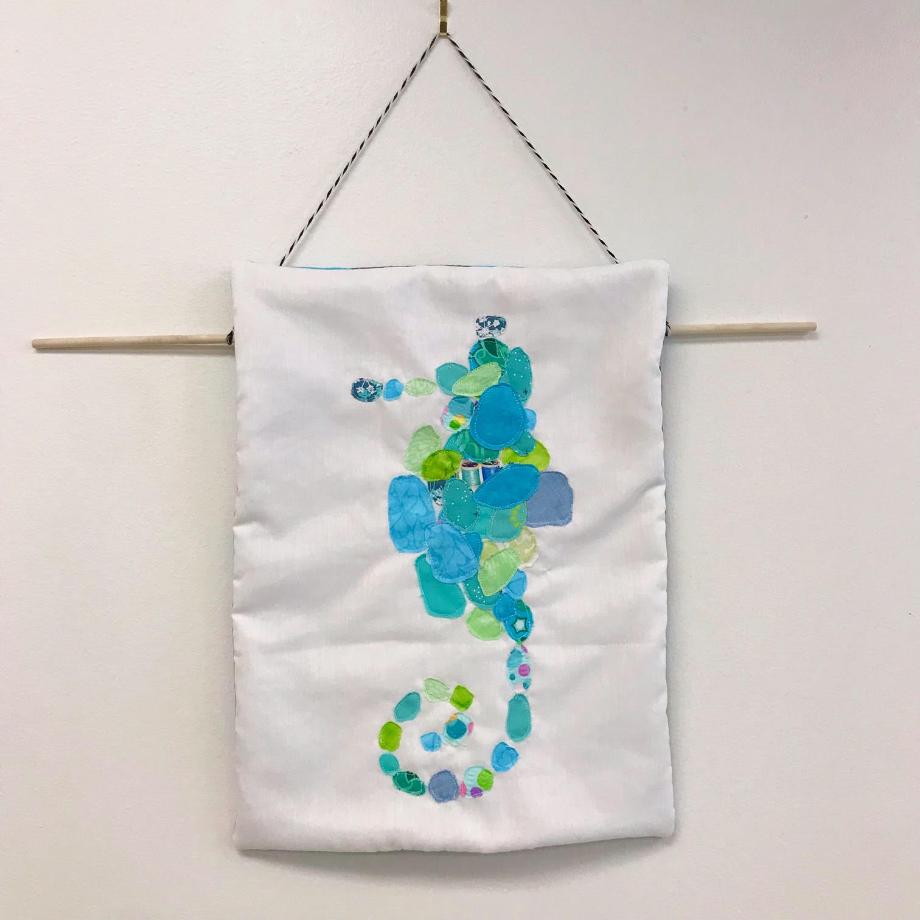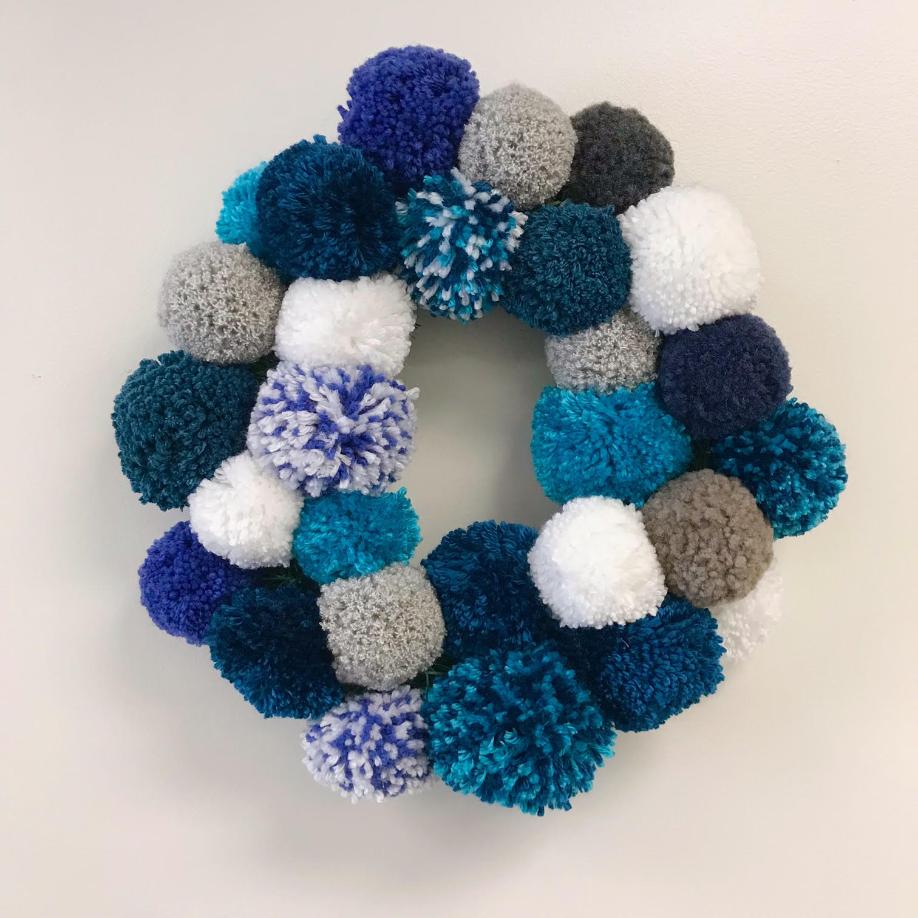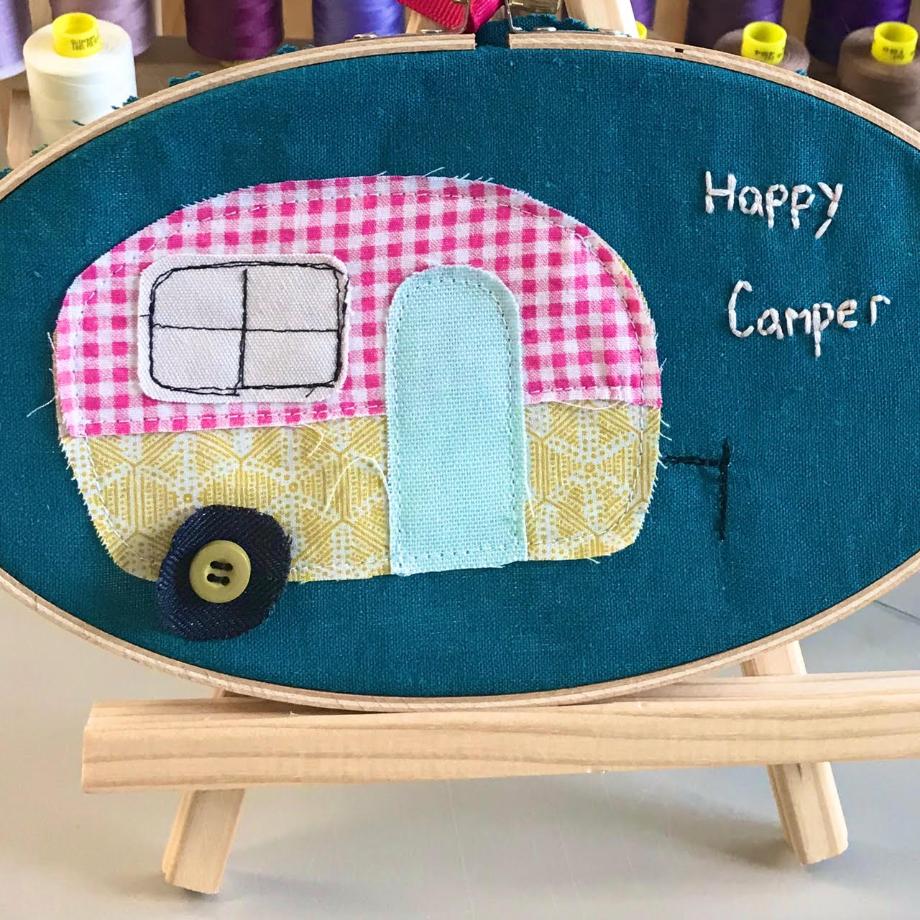 Harry Potter project bag 8/11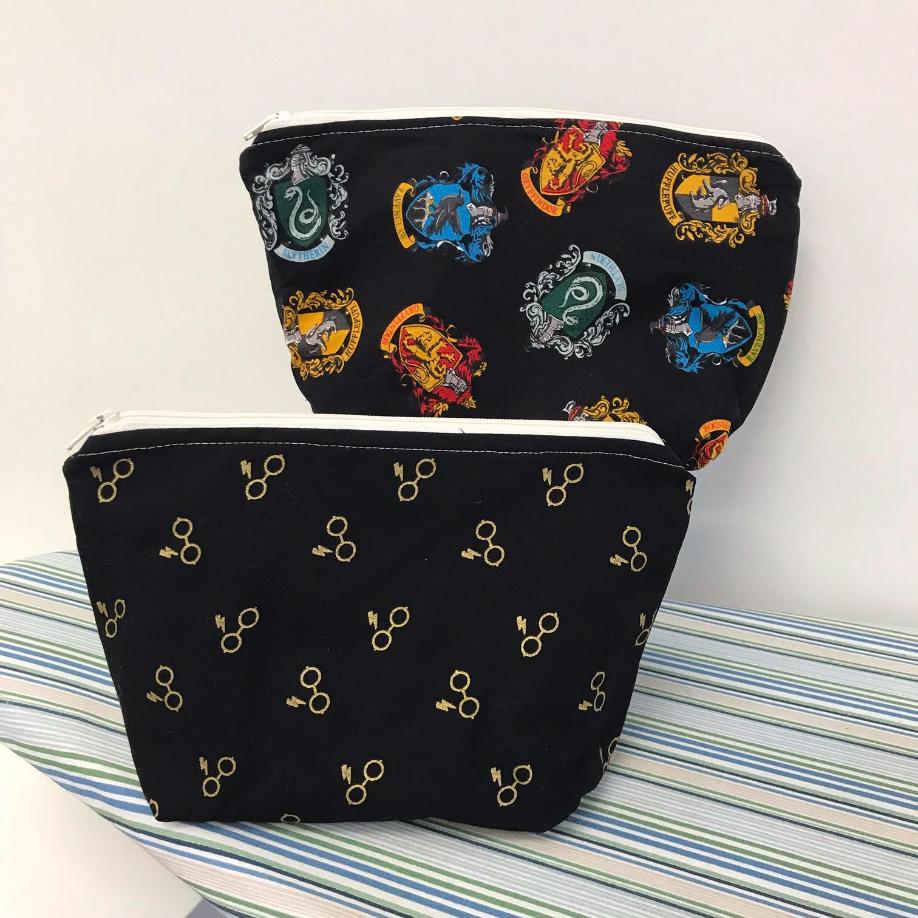 Fabric Flower Bouquet 8/18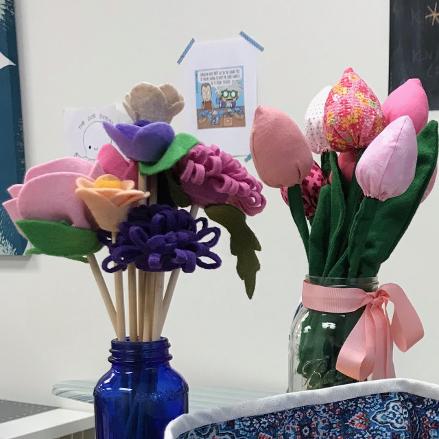 If you have never taken a sewing machine class at Stitchery before, an introductory private lesson is mandatory before joining a class (private lessons are $40/hour and can be scheduled at your convenience). Pom Pom class does not require sewing experience. Open to anyone age 16+. There must be 2 students enrolled for a class section to run, so tell your friends who would like to go to camp with you!