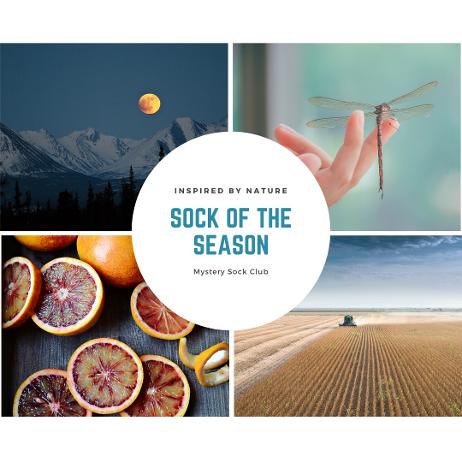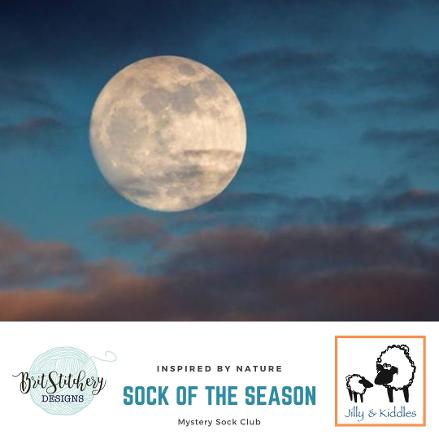 Sock of the Season Club
Winter/February 2020
Join us for the first ever installment of the new SOS Club!
We are offering two options for this club:
Option one:
Includes the full kit, as well as a Makers Social where you'll pick up your kit in person!
Jill of Jilly and Kiddles yarn will join us Friday, Feb. 21st from 6-8 PM where you'll receive your kit, see the socks and colorway all knit up, and enjoy some light refreshments. We can stitch ( bring you current project ) and chat and spend some time together getting to know each other. How fun is that!?
(Please note: Shipping is NOT available for those who attend the social)
Option two
(for those who are too far to attend--we don't want you to miss out!)
Includes the full kit, plus shipping within the Continental US. Your kit will ship right to your door, so you can join in on the fun wherever you are! (Please contact me if you are farther away and would like to sign up for the club. I'm happy to help work something out.) Club installments will ship by the day of the Social.
(Please note: Shipped option does NOT include attendance to the Knit Social.)
The club installment includes:
One 100 gram skein of Jilly & Kiddles Fancy Sock base in an EXCLUSIVE club colorway, inspired by the full moon
One brand new EXCLUSIVE sock pattern by Brit Stitchery, also inspired by the full moon. Shipped kits include a Ravelry Download Code for the pattern. Attendees at the Social will receive both a Printed Pattern, as well as the the Ravelry Download Code.
One Themed Sock-sized Project Bag
One other special Surprise Treat
Your CHOICE of: Stitch Social OR Free Shipping
Winter 2020 SOS Club opens for preorder on Monday, Jan. 13th. Orders will remain open until Monday, Feb. 10th. There are a LIMITED number of clubs orders available. If they sell out before Feb. 10th, we will have to close the orders, so act fast! Please remember this is a preorder listing. The kits will not be available until February 21, 2020.