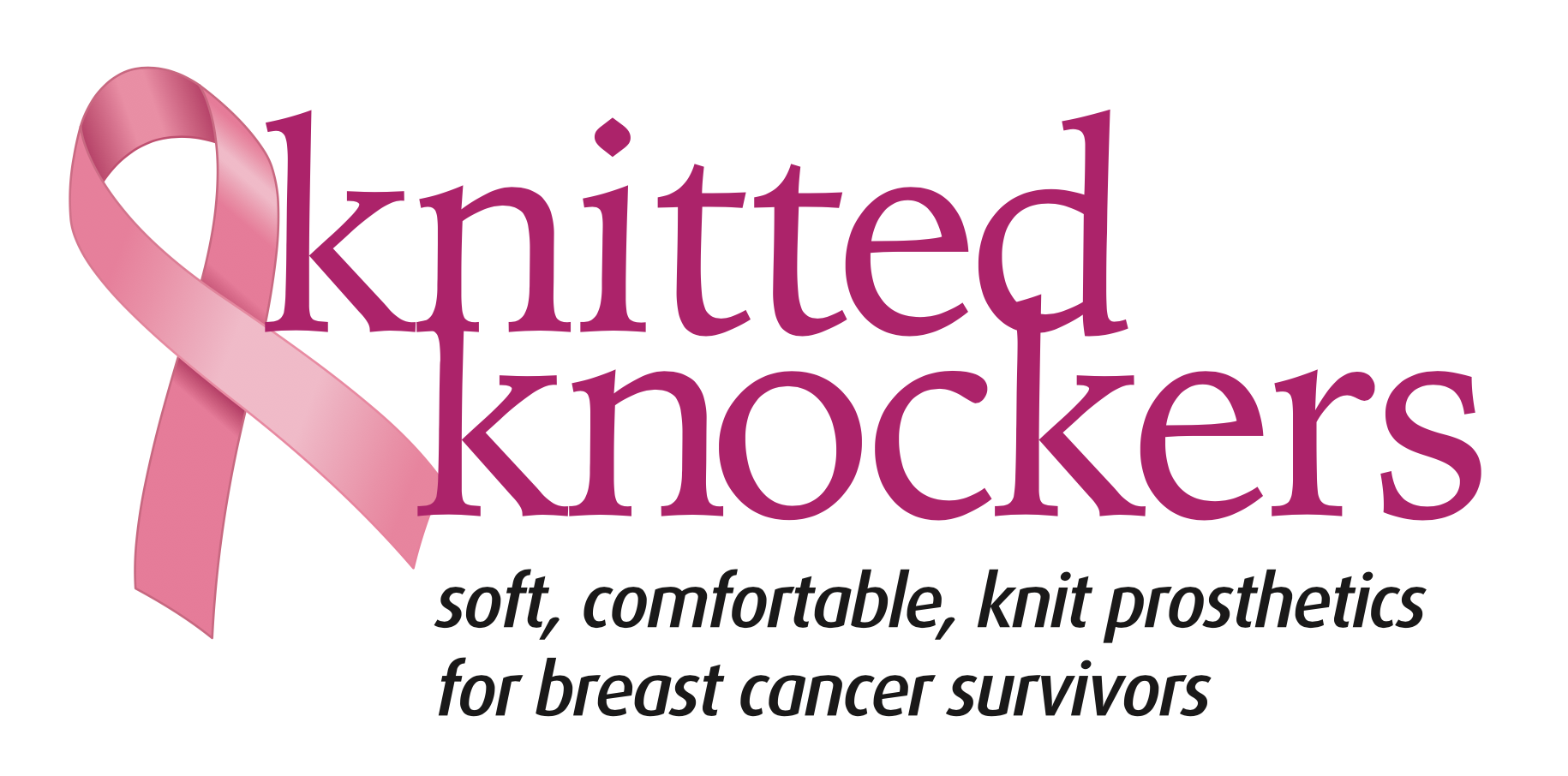 Stitchery is a registered drop off point for Knitted Knockers
Who are Knitted Knockers?
Knitted Knockers connects volunteer knitters and crocheters with breast cancer survivors to offer free Knitted Knockers to any woman who wants them. There is a huge demand for Knitted Knockers that can't be met by any one group but together we can do it!
Whats a Knitted Knocker?
Knitted Knockers are special handmade breast prosthesis for women who have undergone mastectomies or other procedures to the breast. Traditional breast prosthetics are usually expensive, heavy, sweaty and uncomfortable. They typically require special bras or camisoles with pockets and can't be worn for weeks after surgery. Knitted Knockers on the other hand are soft, comfortable, beautiful and when placed in a regular bra they take the shape and feel of a real breast. Our special volunteer knitters provide these FREE to those requesting them.
No Knockers group in January, see you next Month.
Email us to let us know you are coming!
You must be able to knit in the round to participate.
Stitchery will be having regular Knit in the
round classes to support the knitted knockers group.
Free to participate but please bring the following supplies:


We have a small supply of yarns so any of the following yarns
would be gratefully accepted
See approved yarns
Size US 4 or 5 DPNS or 24+ inch circular needle
Online pattern resources here
APPROVED YARNS
Berroco, Modern Cotton DK (Note only DK weight is approved)- C
Cascade Yarns, Cherub DK - C, A
Cascade Yarns, Ultra Pima Fine – C
Cascade Yarns, Noble Cotton - C
Cloudborn, 100% Pima Cotton DK - C
Ella Rae, Phoenix DK - C
Fair Isle, Harbor - C
Fiesta Yarns, Cottonista
Jaeger, Aqua Cotton
Katia, Mississippi 3
Kertzer Yarns, Butterfly Super 10
Kraemer Yarns, Tatamy - A
Knit Picks, Comfy Sport - A
Knit Picks, Comfy Fingering - C, A
Lion Brand COBOO - C
Paintbox, Cotton DK
Patons, Grace - C
Plymouth Yarns, Anne - C
Plymouth Yarns, Cleo
Premier Yarns, Cotton Fair - C, A
Rowan, Cotton Glace
Schachenmayr, Catania C
Sostrene Grene, Anna & Clara - C
Tahki, Cotton Classic DK (Must be DK)
Tahki, Cotton Classic Lite - C
TB Ramsden, Wendy Supreme 100%
luxury cotton DK (Must be DK) Trendsetter Yarns, Lana Grossa
Elastico
Universal Yarns, Bamboo Pop - C
Universal Yarns, Garden 3 – C
UY- Fibra Natura,
Radiant Cotton