LEARN TO KNIT
September 18th & 25th
6-8pm
$55
Learn all the knitting basics in this two session course:
Yarn basics
Casting on
Knit/ Purl and combinations
Binding off
SOCK KNITTING
Wednesdays
Oct 16th , 23rd and 30th.
$65
Learn everything you need to know about knitting socks in the round. Advanced beginner class Knitting in the Round, Heels, toes and Kitchener Stitch.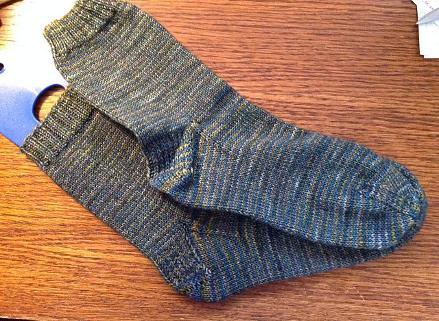 DARN IT !
$35
August 22th, 6-8pm
You spend so much time knitting those fantastic socks and wear them until......... oh oh. Save your glorious socks by darning them.
Heels, toes and toe replacement will be covered in this class.
A darning egg is included but please bring your own if you have one.
You will also need:
-Bring along a sock that needs a repair or two, it doesn't need to be a hole, thread bare is the perfect time to darn
-A darning needle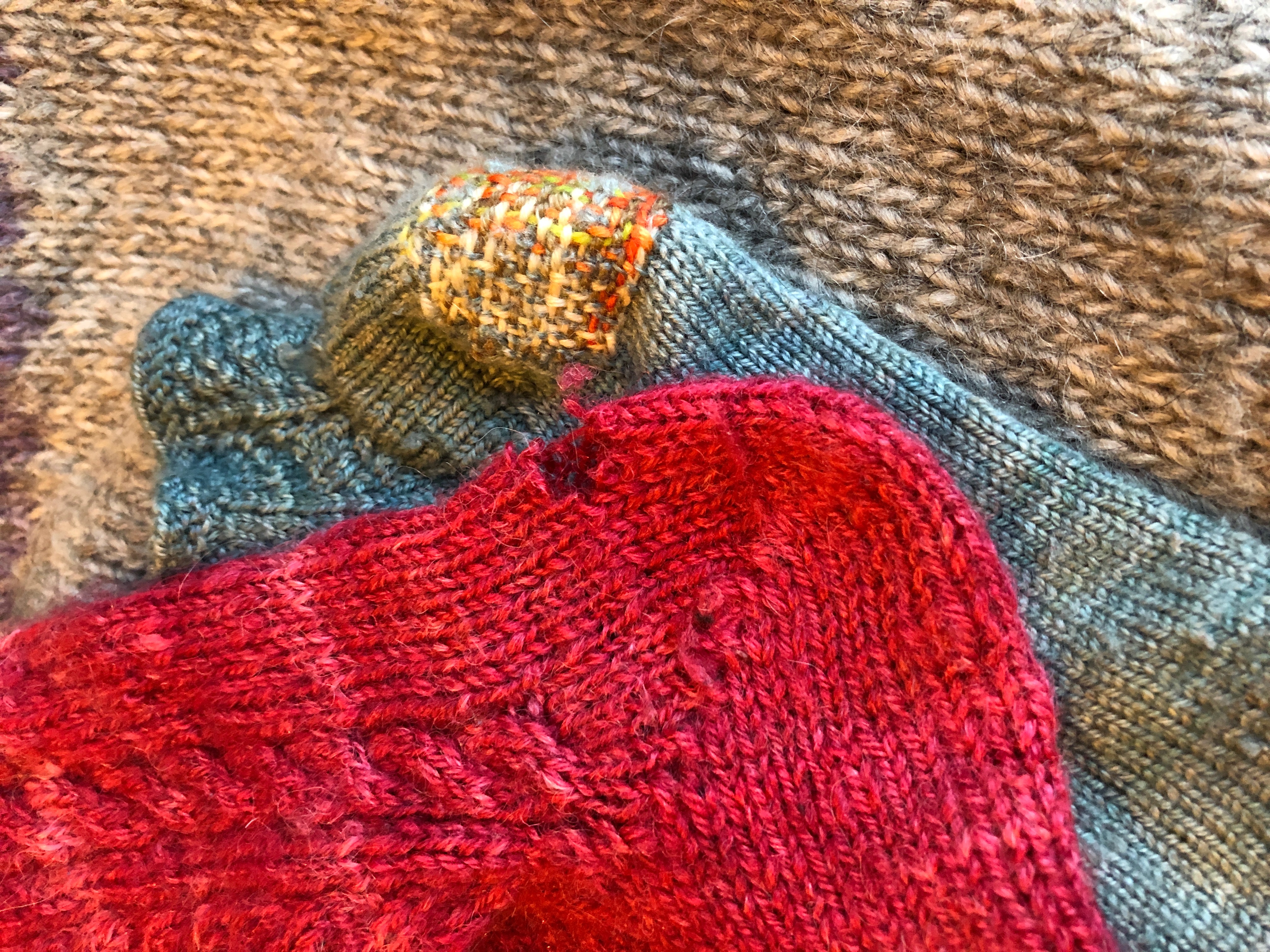 -DPNs in the appropriate size for your sock and a few sizes smaller.
Bring a variety of Sock yarns if you wish, personally I love using a contrasting yarn for my repairs and it's a great way to use up all those left overs.
Entrelac Knitting
TUES Oct 29TH 6-8pm, $35
(may run longer)
Entrelac is a technique used to create a textured diamond pattern. While the result resembles basket-woven strips of knitted fabric, the actual material comprises interconnected squares on two different orientations. Using yarns like Noro or Chroma self-striping yarns you get a organic color change that looks amazing. Start a lovely cowl that will take no time at all to finish.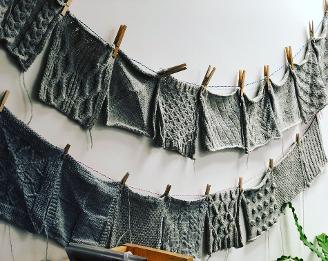 Block of the Month 2019
6:30-8pm
Third Thursday of each month*
$20 per class
Please bring worsted weight yarn and needles
Knitting Gauge:

4.5 - 5 sts = 1" on #6 - 9 needles (4.0mm-5.5mm)
Meet once a month to learn a new stitch design
All swatches will be knit in the same weight yarn and joined together at the end of the 12 months to create a beautiful blanket. Recommended working knowledge of basic cables and basic lace.Please bring worsted weight yarn( cotton not recommended) and appropriate needles.
RECOMMENDED YARN
ELLA RAE CLASSIC WOOL FROM KFI
* May occasionally be a different Thursday.
Individual or group classes can be scheduled to accommodate you.
Beginning Knittng
Knitting in the round
Socks
Pattern reading
Please email Traci to schedule
Stitchery requires notification 24hrs prior to class start time if you cannot attend. Cancellations prior to 24hrs will be offered a full refund or store credit. No refunds can be offered on cancellations within 24hrs of class start time. This policy is for regular scheduled stitchery classes. Special events, guest and multi session workshops cancellation policies will be posted separately . .