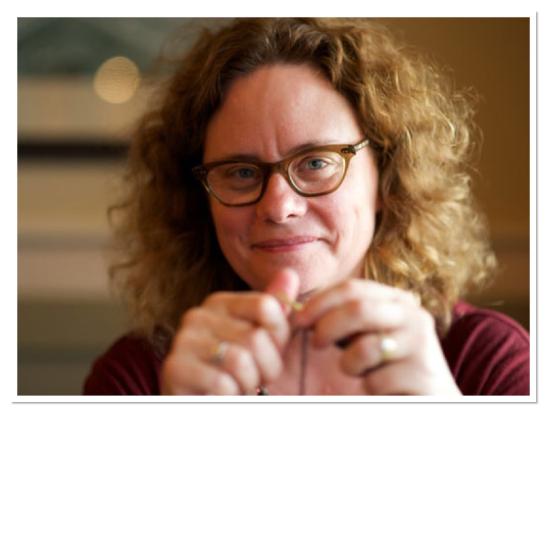 STEPHANIE PEARL-MCPHEE
SEPT 14TH & 15TH 2018
REGISTRATION OPENS
FRIDAY APRIL 13TH , 9AM
Discount on registration for all 3 classes
FRIDAY SEPT 14TH
KNIT SMART

6-9PM

$65

Out of the myriad techniques, ideas, yarns, patterns and tools available to knitters, how can you be sure that the ones you choose will give you the results you want? This class looks at how to predict how knitting is going to work, very clever ways to solve knitting problems, and how to streamline knitting so that you're doing less work, and creating better stuff. This class is useful to knitters at all levels.
Supplies: None, except note-taking materials, if you're the type.
Saturday Sept 15th
KNITTING FOR SPEED AND EFFICIENCY
9am -12pm
$70
Interesting for all levels - although beginners should have a good grip on the basics. Cast on and off, knit, purl, increase and decrease.)

This interesting class examines the various techniques, attitudes and history of the most productive knitters, and is designed not necessarily to change how you knit (unless you want to) but to help you become the most efficient knitter you can be on your own terms. We'll look at the various styles of knitting, and have some instruction on "lever knitting" (fixed needle knitting.) We'll talk about techniques for knitting faster through changing what you do, and the way you think.
Supplies: Your regular knitting supplies, smooth worsted weight wool, and your favourite needles to match (Circulars, DPN's, whatever you like best) as well you will need long straight needles (14 inches) of the same size.
Grok the Sock
1:00-4:00PM
$70
(Interesting for all levels, beginners should be able to cast on and off, knit and purl, increase and decrease and must have experience working in the round.)
Grok is a word from the classic book "Stranger in a Strange Land" that means "to understand something completely. This class is designed to leave the student with a really complete understanding of the construction of socks and (usually) the ability to knit a great sock that truly fits, without any pattern at all.
Supplies: a small quantity of sock yarn, and needles to match. (Needles can be dpns, or 2 circs. If a student would like to use Magic Loop, they should be experienced in its use.)