Introduction to Tapestry Weaving and Beyond
with Linda Rhynard
6-8pm
May 21/ 28/ June 4/ 11/ 18
$210


This Five week class will include an introduction to Weaving and Basic Tapestry Design. Skills to be covered will include: warping the loom, basic Tapestry Techniques, Finishing the piece- removal from the loom and finishing options, design discussions for future weaving projects, list for creating a basic Weaving toolkit.
Its a great jumping off point for any type of weaving.
All equiptment and materials will be provided.
18 +
Eco Food wrap class.
May 29th
6:30-7:30pm
$32
Are you ready to ditch the plastic wrap?
(or at least limit the amount of times you use it?)
In this class you will learn how to make affordable reusable beeswax food wraps and the blend for the perfect pliable coating.
All supplies provided.
Register here
Stitchery requires notification 24hrs prior to class start time if you cannot attend. Cancellations prior to 24hrs will be offered a full refund or store credit. No refunds can be offered on cancellations within 24hrs of class start time. This policy is for regular scheduled stitchery classes. Special events, guest and multi session workshops cancellation policies will be posted separately .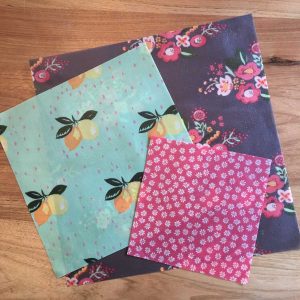 We are thrilled to be putting together a schedule of guest instructors to teach and inspire. Please drop us a line if there is someone you would love to see teach a workshop here at Stitchery.