IIntro to English Paper Piecing
Thursday May 30th, 6-8pm
$40
English paper piecing is the process of wrapping fabric around paper to make crisply formed shapes to be sewn together by hand. Once sewn, the papers can be removed and a beautifully pieced patchwork is left it is more fragile than patchwork produced on a machine, but with every tiny just-visible stitch you can see all the care and love that was stitched. all materials provided
CACTUS SOCIAL
June 13th 6-8pm
$35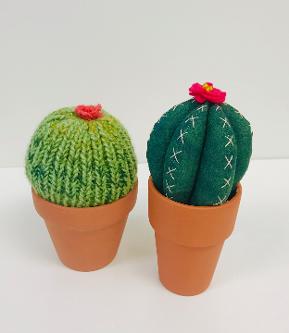 CACTUS SOCIAL
It's not a prickly as it seems!
Come and create your own cactus
Choose from knitted or sewn options.
We supply all the materials and patterns are
included so you can go home and make a whole succulent garden that never needs watering....ever!
BYOB for some social time after class.
Skills required:
Sewing: Basic machine experience, sewing in a straight line and threading a needle.
Knitting: Use of circular or DPNs, Knit and Purl. Please bring A set of US 4 / 3½mm DPNs & CROCHET HOOK
Register here for Knit cactus
Register here for Sewn cactus
Viking knit
June 11th
6-8pm( may run later)
$45
Viking knit is actually the oldest form of jewelry making known to date. Examples have been found at archaeological sites across the globe, but pieces found at a site in Scandinavia are responsible for this technique's namesake.
Viking knit is not actually a form of knitting at all, and the process is much closer to naelbinding or French knit.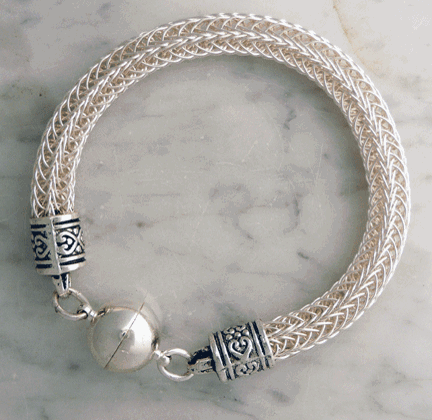 Create a lovely bracelet in Silver wire and learn how to make the simple tools for the process.
All Supplies included