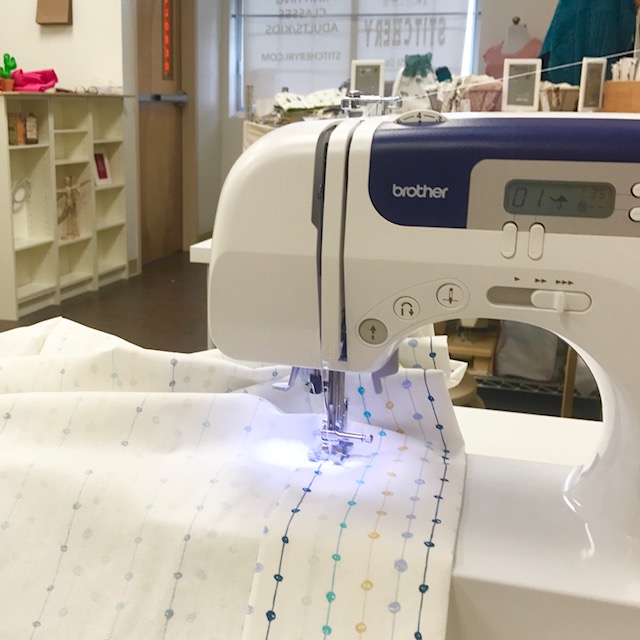 MACHINE SEWING
Kids & Teens
Wednesdays
Kids Machine Sewing
May 2, 9, 16, 23, 30, June 6
4:30-6pm
(makeup class June 13)
Teen Sewing 12+
6-7:30 pm
Through May
Thursdays
4:30-6 pm Kids Machine sewing 8+
May 3, 10, 17, 24, June 7
(makeup class June 14)
Saturdays
Hand sewing
Saturdays 9- 10am
April 7, 14
May 5, 12, 19, June 2, 9
You can now register for single classes in this
children's sewing class perfect for ages 5+
Kids Machine
Saturday 10:30am-12pm,
May 5, 12, 19, June 2, 9 (makeup class June 16)
Embroidery for Homeschoolers
Wednesdays 1-2pm
$15
March 14 Bird Stitch Sampler (choice of hawk or owl)
March 21 Image Transfer and Lettering (Name Hoop Art)
March 28 Constellation on Felt Zip Pouch
April 4 Harry Potter Cross Stitch bookmark
One make up class per scheduled class session is offered to accommodate missed classes. The make up class will be offered on a specific date per the instructors schedule. Unfortunately we cannot accommodate more than one missed class per session. Additional missed classes and make up classes cannot be carried over to the next session.