Embroidery
Wednesday Oct. 24
Thursday Nov. 8
Thursday Nov. 15
6:30-8pm
$75
Monogram Clutch Purse
In this 3-part class, learn several ways to elegantly embroider letters. Using your initial, you will learn three beautiful lettering stitches and some tricks for making evenly spaced stitches. In the third and final class, we will use the sewing machines to turn your linen piece into a clamshell-style clutch purse with a metal frame.
$20 materials fee payable at the first class.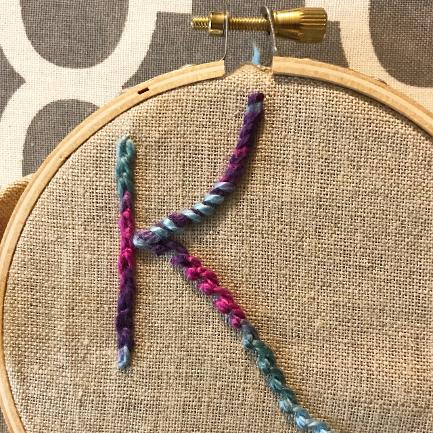 November 16–Sashiko
6:30-8:30pm
$45
Max: 8
Learn the basic techniques of sashiko, a Japanese embroidery technique. The class includes a 5-coaster sampler kit with different designs, thread and needle, plus fabric to turn your 5 mini samplers into coasters. We will stitch one piece and turn it into a coaster with the machines by the end of class. All materials included.