Private lessons
Please email Karen directly if you would like to schedule private lessons.
Dog Leash and Bag Holder
Wed June 19th, 6-8pm
$35
Sew a fun leash for your pet, plus a waste baggie holder that easily clips to it. All materials are provided for this beginner-friendly class.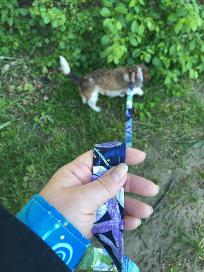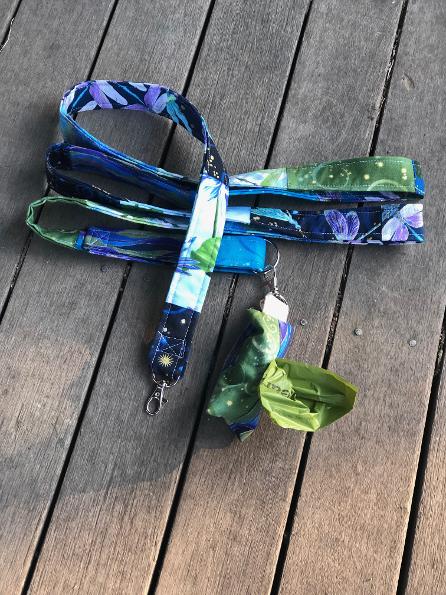 Quick Quilt
Tuesday July 16, 1-5pm
$65
If you've always wanted to make a quilt, aren't quite sure how to attach binding, or have never used a walking foot--this class is for you! Make a throw-sized quilt, start to finish, in this single 4-hour class. We will prep fabrics with a rotary cutter and ruler, stitch together a very simple quilt top, use a walking foot on the studio machines to quilt the blanket, and learn two methods for attaching the binding. While most will complete this project within the 4 hour timeframe, there will be an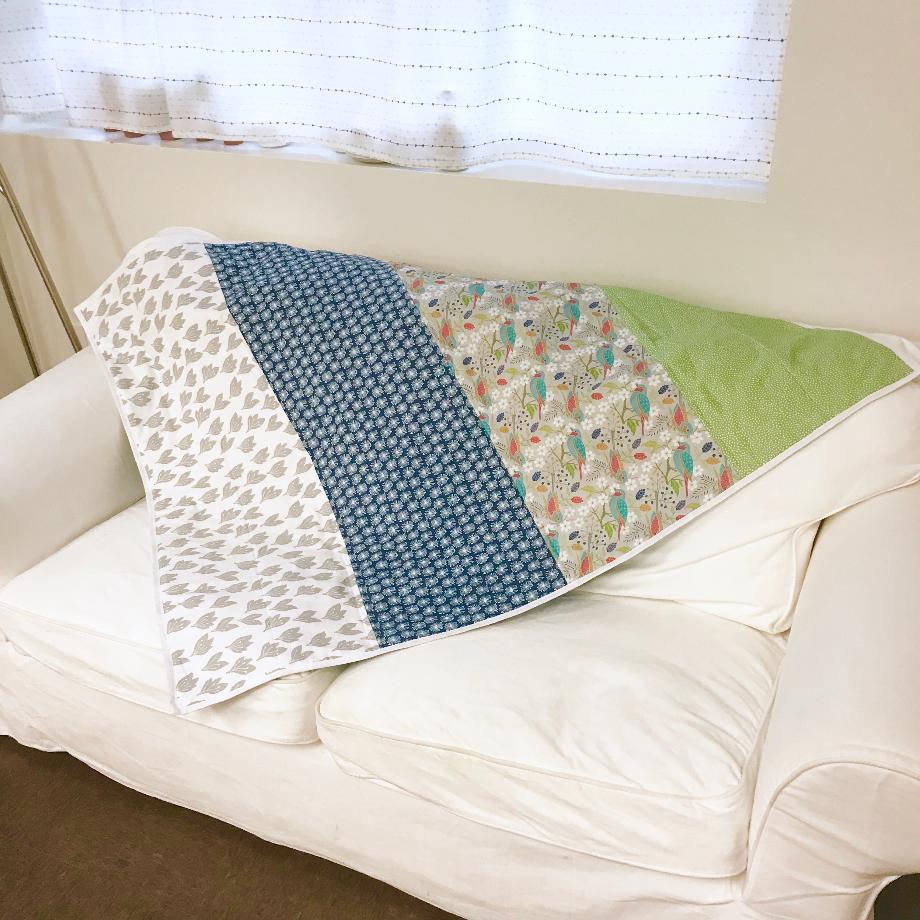 option for scheduling a reduced-rate private lesson at another time to allow you to finish the quilt. No stress is involved in the making of this quilt! Contact Karen for a list of materials, or if you'd prefer to purchase a kit of supplies at the time of class.
Willow Tank
Wednesday July 17, 1-5pm
$65
Make a versatile tank top that will quickly become a wardrobe staple. No doubt you have seen Karen and Traci wearing this sleeveless shirt--they wear them year round with cardigans.
Bring 2 yards of your favorite woven fabric (no stretchy knits, please) pre-washed and dried, and 1 package of 1/2" single fold bias tape. Class fee includes a paper copy of the pattern by Grainline (www.grainlinestudio.com), with a dress option to sew at another time on your own, retail price $18.
If you can follow a seam allowance and sew a straight-ish line, you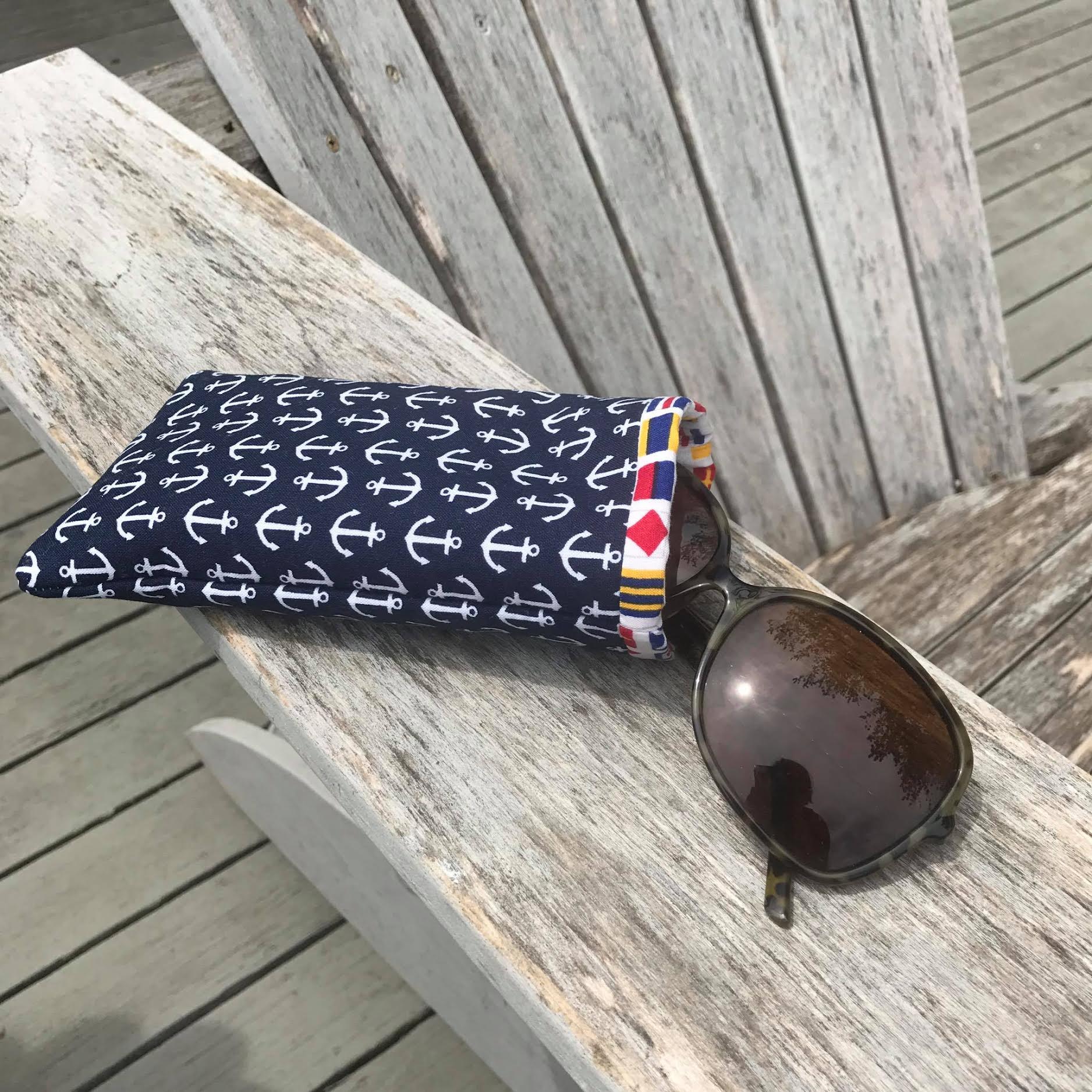 can make this shirt--great intro to garment sewing! If you have any questions about fabric, email Karen, she's always happy to help.
Handbag with Leather Handles
$65 plus materials
Make your favorite new handbag while learning how to work with leather and purse hardware. Handles, cream-colored zipper and all hardware is included in the course fee. Please bring 1 yard of home dec-weight fabric for the exterior of the bag (something heavier than quilting cotton), and 1 yard of quilting cotton for the lining. If you prefer, you may also bring a 7" zipper to match your fabric if you do not want to use the one provided. If you have questions about the materials, just ask! You will complete this bag in the 3 hour class, plus go home with a copy of the pattern written by Karen.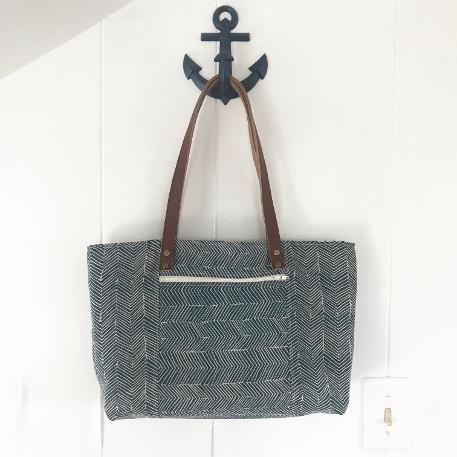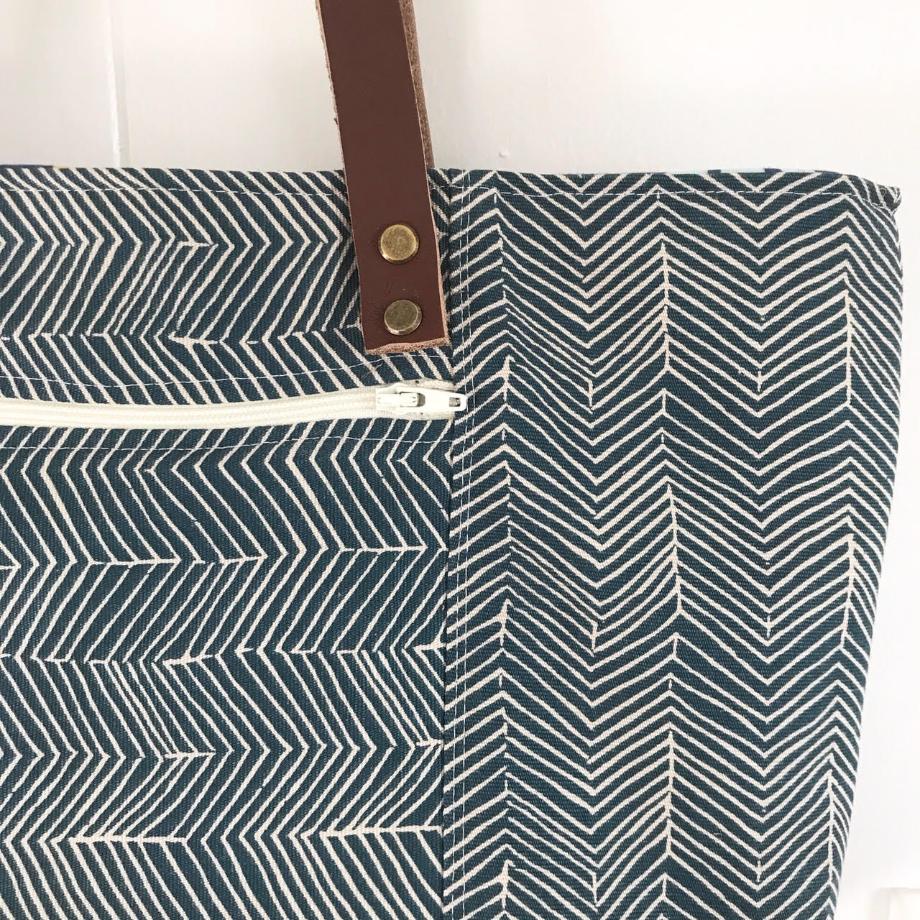 Sewing Camp for Knitters
FridayJuly 19, 10am-4pm
OR
Sunday August 4, 10am-4pm
$100
Why should kids have all the fun? Join us in this one-day camp for grownups only. Sew all sorts of accessories for your knitting! Bring 1-2 yards of your own fabric, or fabric will be available as part of the class fee. If you'd like designer sheep fabric for any of your projects, some will be available for purchase the day of camp. All other supplies are included.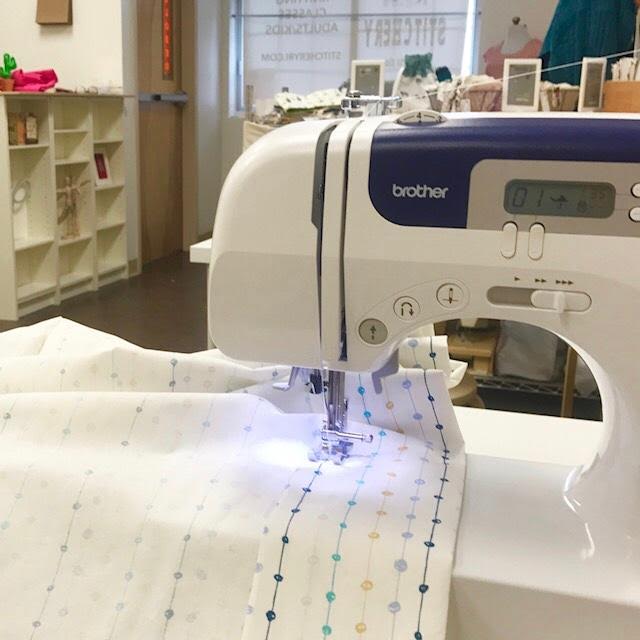 We will make a variety of projects--a wool blend felt boxy project bag, circular needle case, and an embroidered sheep keychain (plus more, depending on time).
Basic sewing machine experience required, but all projects are beginner-friendly. If you need to learn how to use a sewing machine, book a private lesson with Karen before the date of camp.
Espadrille
Shoe-Making
Saturday July 20
10am-4pm
$125
Make your very own pair of espadrille shoes in this day-long workshop! You bring a bit of fabric and some lunch, and we will provide everything else you need to make your new favorite pair of shoes for the summer.
What to bring:
1/4-1/3 yard of home décor fabric (for the exterior of the shoes), and 1/4-1/3 yard of lightweight cotton for the lining.
Supplies included:
eco-friendly jute and rubber espadrille soles (crafted in Spain), espadrille thread, needle pullers, needle, thread wax, pattern, elastic, and interfacing if needed.
Unfortunately, at this time, we can only accommodate women's EU shoe sizes 35-41 (approximately US 7-10). If you need help determining your size, please ask. For example, I am a US 9.5, so I take a size 40 espadrille sole.
Sizes to choose from:35/36/37/38/39/40/41
There is a $20 non-refundable fee for the soles at the time of registration. Cancellations prior to June 29 will be offered Stitchery class credit, less $20 for the soles. NO CREDITS will be issued for class cancellations after June 29.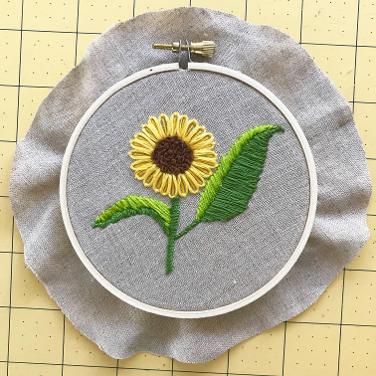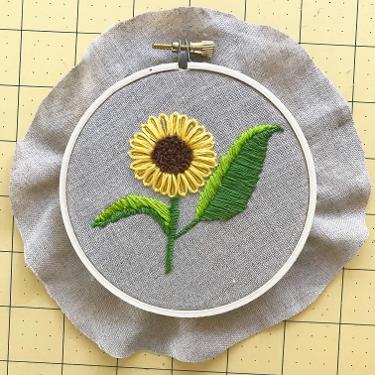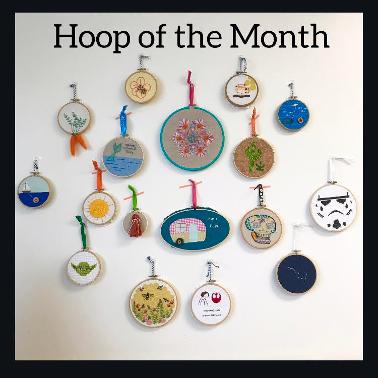 Machine Pre-requesite: Must have previously attended a Sewing 101 class. Please schedule one ($35 for a one-hour session scheduled at your convenience), or have a brief eval with Karen to demonstrate mastery of independent and safe sewing skills.
Stitchery requires notification 24hrs prior to class start time if you cannot attend. Cancellations prior to 24hrs will be offered a full refund or store credit. No refunds can be offered on cancellations within 24hrs of class start time. This policy is for regular scheduled stitchery classes. Special events, guest and multi session workshops cancellation policies will be posted separately .