Private lessons
Please email Karen directly if you would like to schedule private lessons.
Adult sewing classes
Thursdays 6:30-8pm, $32 per class
Bring your sewing machine or use one of ours.
December 13--Fabric Gift Bags
6:30-8pm
Go green this holiday season, and give the ultimate gift with this reusable bag sewing class. We will make a bag to fit a gift the size of a hardcover book, but you will receive a pattern with several size options included. Feel free to bring your own fabric and ribbon--1/2 yard of cotton will easily make one bag. Or I will have fabrics available for you to choose from. All materials included.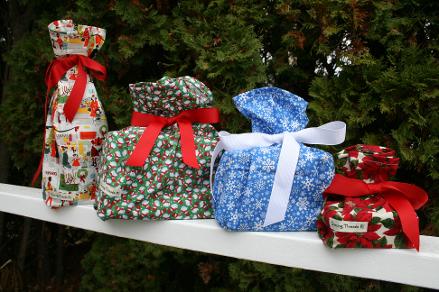 December 20--Holiday Rope Bowl
6:30-8pm
Back by popular demand--sew a rope bowl from a length of clothesline! We will add a holiday twist by changing thread color and if desired, adding colorful strips of fabric into the mix. Once you make a bowl, you'll want to make them as gifts for everyone on your list (this makes a terrific teacher gift!). All materials included.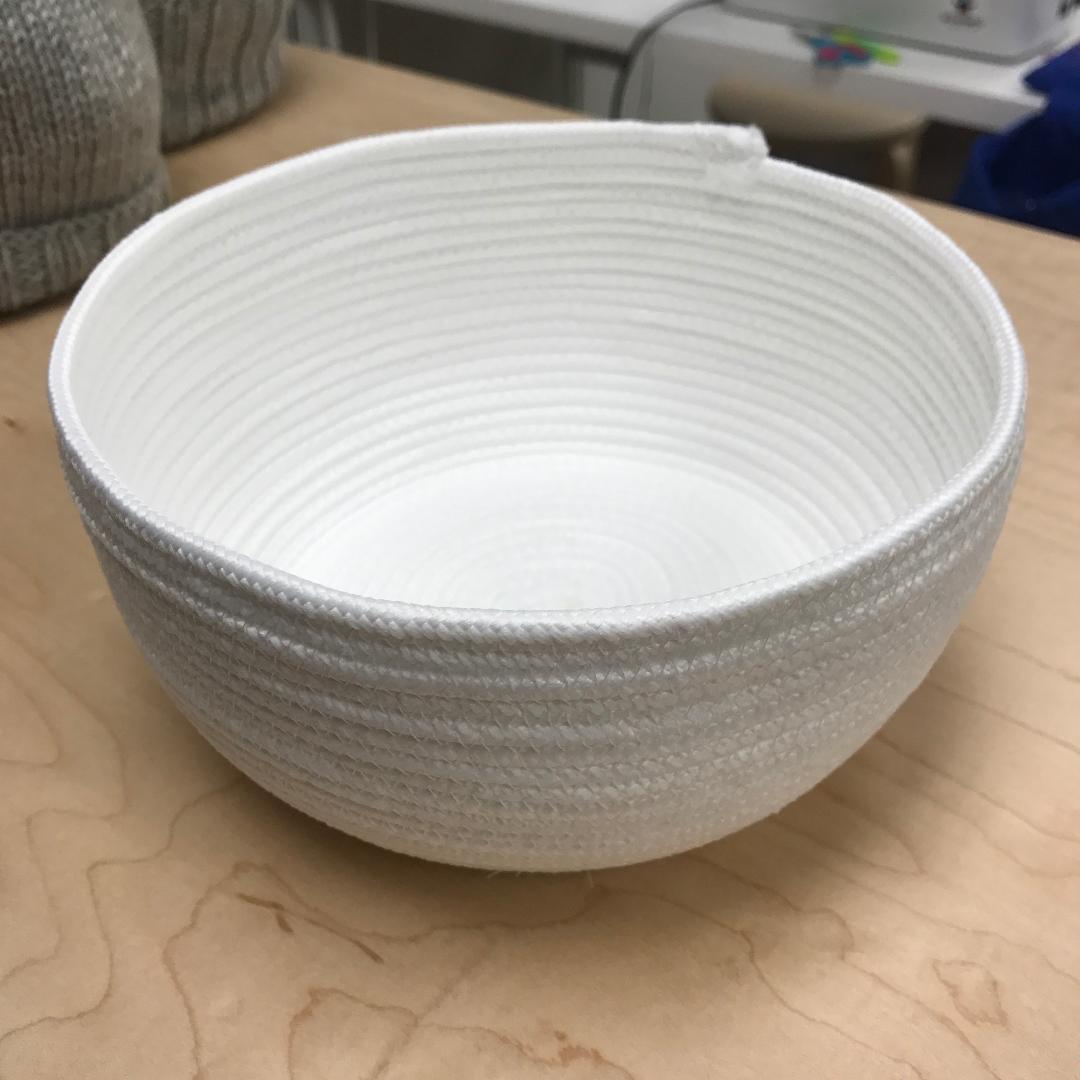 Thursday January 10
INTRO CLASS
Getting to Know Your Sewing Machine
6:30-8pm
$20
Learn everything you need to know to safely and confidently use a sewing machine in this introductory class! All materials will be provided to make a simple project. No experience or machine necessary, use one of our 8 in-house Brother sewing machines. All principles learned in class will apply to any make/model machine that you may have at home. Completion of this class qualifies you to sign up and attend any Stitchery sewing class on the schedule!
January 17--Soup or Ice Cream Bowl Cozy
6:30-8pm
$32
Make a quilted cozy for enjoying a bowl of ice cream or soup during movie night on the couch with the family. All materials are provided, but please feel free to bring your own favorite cotton fabric (quilting cotton is a great choice for this project).
January 24--Sewing Needle Book
6:30-8pm
$32
Be prepared to sew anywhere with this wallet that can hold all your sewing tools and supplies. Zippered pockets, wool felt pages for needles and pins, and a personalized outside cover make this indispensable. All materials and supplies are provided, but please feel free to bring your own favorite cotton fabric (quilting cotton is a great choice for this project).
Machine Pre-requesite: Must have previously attended a Sewing 101 class. Please schedule one ($35 for a one-hour session scheduled at your convenience), or have a brief eval with Karen to demonstrate mastery of independent and safe sewing skills.
Frequent Sewing card
Purchase 4 *adult sewing classes for $100, thats a savings of $28!! Register here
Registration for class must occur 1 week+ before desired class
*Applicable only for Thursday Night Adult machine sewing. If you wish to use credit towards another class the full dollar amount will be deducted
Stitchery requires notification 24hrs prior to class start time if you cannot attend. Cancellations prior to 24hrs will be offered a full refund or store credit. No refunds can be offered on cancellations within 24hrs of class start time. This policy is for regular scheduled stitchery classes. Special events, guest and multi session workshops cancellation policies will be posted separately .