Private lessons
Please email Karen directly if you would like to schedule private lessons.
Adult sewing classes
Thursdays 6:30-8pm
$32 per class
All materials provided.
Bring your sewing machine or use one of ours.
Machine Classes
January 18--Intro to Sewing with Machines/Parent Machine Orientation
February 1--Fold n' Go Reusable Tote
February 8--Knickers
Machine Pre-requesite: Must have previously attended a Sewing 101 class. Please schedule one ($35 for a one-hour session scheduled at your convenience), or have a brief eval with Karen to demonstrate mastery of independent and safe sewing skills.
All materials provided. Bring your sewing machine or use one of ours.
Classes limited to 8 students. Ages 16+
Stitchery requires notification 24hrs prior to class start time if you cannot attend. Cancellations prior to 24hrs will be offered a full refund or store credit. No refunds can be offered on cancellations within 24hrs of class start time. This policy is for regular scheduled stitchery classes. Special events, guest and multi session workshops cancellation policies will be posted separately .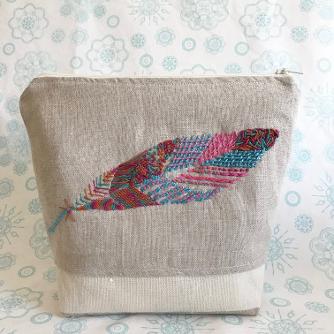 Embroidery
January 11--Embroidery Series--part 1
(feather stitch sampler) **
January 25--Embroidery Series--part 2
February 15 --Embroidery Series--part 3
March 1--Zip Pouch sampler
$32 per session OR $100 prepaid for all 4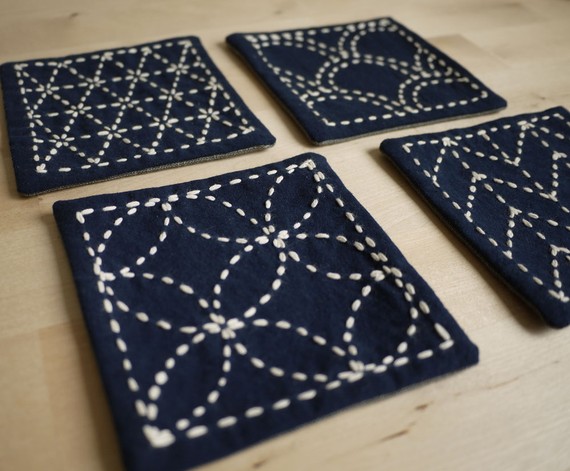 Sashiko Embroidery
Learn a traditional Japanese form of embroidery that is stitched in white thread on indigo-colored fabric with a special needle. Four coaster-sized samplers will be provided;
1 coaster will be stitched and turned into a coaster during this class.
All materials provided, including everything needed to complete the 3 remaining coasters. Friday January 19 6-8pm
$45 all materials included
Class Full
Intro to English Paper Piecing
English paper piecing is the process of wrapping fabric around paper to make crisply formed shapes to be sewn together by hand. Once sewn, the papers can be removed and a beautifully pieced patchwork is left . EPP is more fragile than patchwork produced on a machine, but with every tiny just-visible stitch you can see all the care and love that was stitched.
January 24th 6-8pm
all materials provided

$40
Frequent Sewing card
Purchase 4 adult sewing classes ( embroidery or Machine) for $100, thats a savings of $28!! Register here
Registration for class must occur 1 week+ before desired class